[vc_row][vc_column][vc_column_text]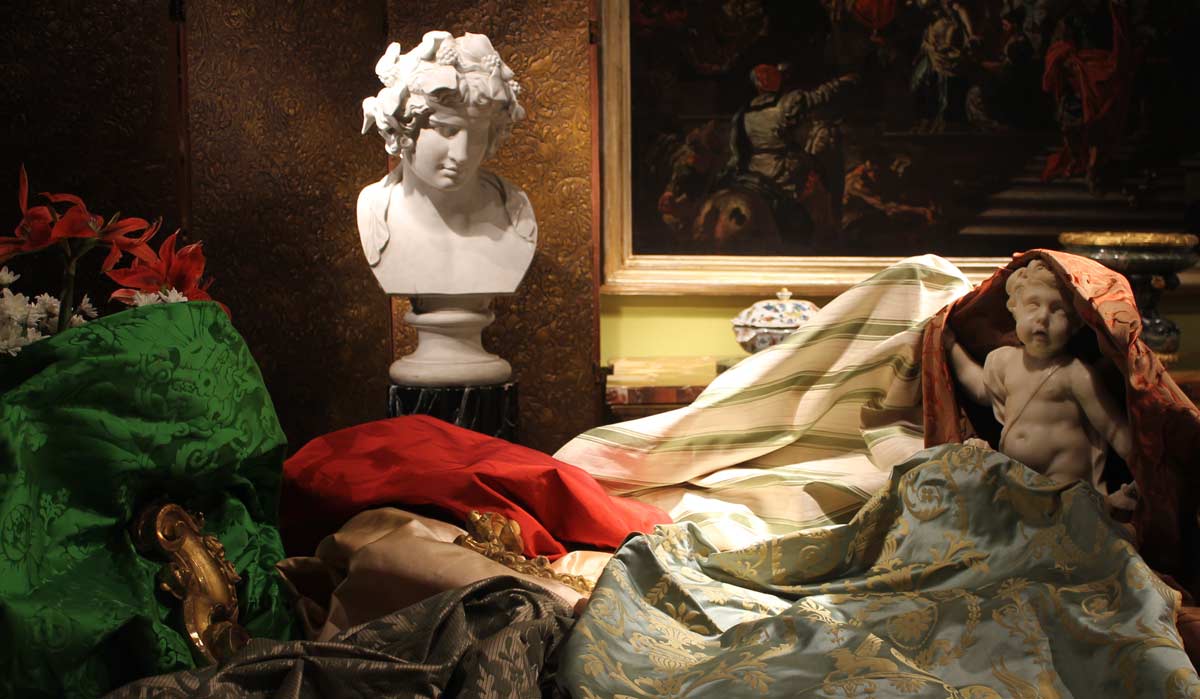 This section is dedicated to the sale of fine Fabrics for Interior Decoration, exclusively selected for our customers.
The production is located in the ancient silk Bourbon factories, in San Leucio, a centre which has become famous worldwide, dating right back to the 1700s for the sublime art of silk weaving. King Charles III of Bourbon decided to buy this little city in 1750 and King Ferdinand IV established there the Royal Colony.
Nowadays, the traditional craft art of silk weaving keeps going. The use of jacquard looms allows to obtain extremely sophisticated weaves such as damasks, lampasso, brocades, liseres and lance fabrics. The ratièr looms are used to produce fabrics that can be blended with other materials such as cloth, satins, shantung or ottomans, to create striped and plain fabrics.
The refined and exclusive design and the extremely high quality of the fabrics characterizes each one of the products we offer, both classic and modern-style ones.
Each fabric can be produced in any colors. The delivery of large amount orders (more than 30 mt. / 1181 in.) is guaranteed in 90 days.[/vc_column_text][/vc_column][/vc_row][vc_row][vc_column]